In fact Enzo did HEAPS of swimming...
...and Henry did HEAPS of watching
Here is a rare shot of Enzo out of the water...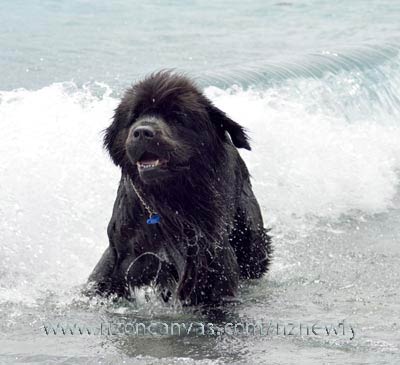 ...and a rare shot of Henry in the water, about as deep as he likes to go!
We revisited this spot on the lake twice more during the next three days. On our third visit a huge nor' west wind was blowing creating surf on the lake, pictured here.
Enzo discovered the joy of splashing whoever happened to be in the water during the summer of 2013...
He is pictured here drenching Michelle while she was coaxing Henry to swim...
...then it was time to slpash Henry...
...then after Mum again.
We spent lots of time at the lake that summer...there was just one more water excursion before winter...will Henry find his 'sea legs'?
Nnext page...
Please note that all images on this site are copyright.